Applications for Assam Police SI recruitment can be submitted on assampolice.gov.in.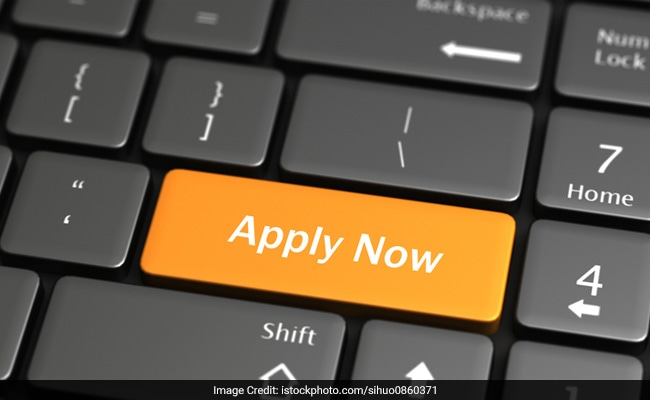 Assam Police SI Recruitment 2018: Vacancies Increased To 490, Apply Now @ Assampolice.gov.in
NEW DELHI: Applications are invited from eligible candidates for filling up of 490 vacancies – increased from earlier announced vacancies of 130 — in the rank of Sub-Inspector of Police in Assam Police. The pay scale will be of Rs. 14000- 49000 (Pay Band No. 2) plus Rs. 8700 Grade pay plus other allowances as admissible under the rules for this SI recruitment in Assam Police. Interested candidates may submit the applications online through the Assam Police website www.assampolice.gov.in. The online application will be received from October 23, 2018 and the last date of receiving application will be November 12, 2018.
The Chairman, State Level Police Recruitment Board, Assam, published a notification recently and said that the Government of Assam has given approval for recruitment of another 360 posts of Sub-Inspector (UB) in Assam Police.
"As such, the total number of vacancies for recruitment of Sub-Inspector (UB) will be 490. Online applications from the eligible candidates who did not apply earlier in pursuance to advertisement dated 11-04-2018 will be received w.e.f. 23-10-18 to 12-11-2018 through Assam Police Website www.assampolice.gov.in," the notification said.
However, the candidates who applied earlier need not to apply again, it said.
Candidates whose applications are found correct in all respects will be called for a written test which will be conducted in all the District Headquarters. The candidates will have to appear for the Written Test in the district of their present residential address.
Before entering the examination center, biometrics of each candidate will be done.
The written test will be of 100 marks and will be completely OMR based.
There will be 100 questions and each question will be of 1 (one) mark.
There will be negative marking of ½ mark for each wrong answer.
The questions will be set in three parts: (i) Logical reasoning, aptitude, comprehension (ii) Matters relating to History and Culture of Assam and India and (iii) General Knowledge.
Duration of the test will be of three hours. Candidates numbering only 5 times the number of posts in respect of each category (Unreserved, S.T. (P), S.T.(H), OBC/MOBC) both male and female will be called for PST (Physical Standard Test) and PET (Physical Efficiency Test) on merit basis.
A list will be published in the Assam Police Website as well as in leading dailies of Assam.